If you've looked into becoming a pilot you may, or may not know, that the FAA requires a pilot medical certificate from an FAA medical examiner before you can solo or earn your license. This can be intimidating for some and could lead you to question if you would be able to pass the exam.
It is important to be prepared and understand the different types of medical certificates and any limitations, so you know what flight training and pilot certificates you qualify for. Research any conditions you have on your own, and review the FAA medical exam online guide to find out more information about specific health issues.
If you are healthy and fit then you have nothing to worry about. However, most of us have some medical condition – poor eyesight, hearing loss, high blood pressure, etc. The good news is that these are not automatic disqualifiers.
Medical requirements vary depending on what type of pilot license you are pursuing, and, in some cases, you could qualify for a special issuance or exemptions under what is called BasicMed.
A Third-Class Medical is the least invasive and is best suited for student pilots or private pilots. A First-Class Medical Certificate has the highest standards and is generally best-suited for Airline Pilots.
Each certificate has its own length of time it is valid and requires recertification based on these terms. We've created this guide to help you assess which medical exam you need, and basic qualifiers.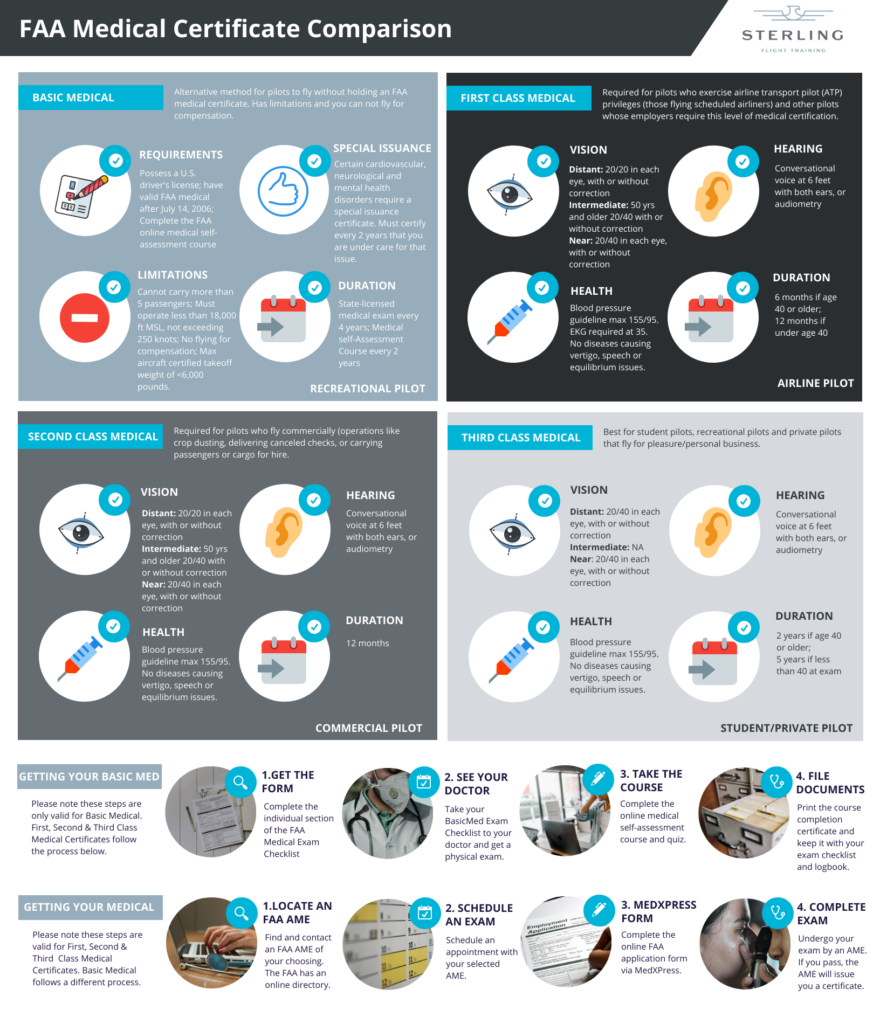 Ready to schedule an exam? Visit our local guide to AMEs here.