Flight Training Students
We want to see you achieve your dreams of flight. That's why we have partnered with the following financing programs, focused on equipping future pilots. If you need financial assistance for all or some of your training, Sterling Flight recommends utilizing one of our financing partners.
We Florida Financial
Specifically designed for student pilots, We Florida Financial flight training loans provide a fixed-rate line of credit from $5,000 to $30,000. A line of credit will allow the student to pay Sterling directly, reducing time and stress managing receipts, faxes and wire transfers. We Florida Financial is a Florida business and was founded in 1959. Find out more information on their website or call them at 954-745-2400.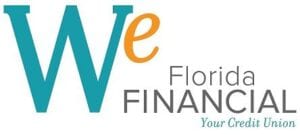 ---
AOPA Flight Training Finance
The Aircraft Owners and Pilots Association (AOPA) offers competitive financing options for flight training. Finance your private pilot license for as little as $150-300 per month. International students are eligible to apply and approved candidates can receive funds in as little as 2-3 business days. Apply and learn more here.
---
Pilot Finance, Inc.
Pilot Finance, Inc. has helped thousands of student pilots get the financial help they need in order to earn their wings. With programs aimed at part-time and career path students, more information can be found on their website or call them at 800-667-0201.

---
AOPA Credit Card by Bank of America
You can also arrange financing using the Aircraft Owners and Pilots Association (AOPA) credit card, backed by Bank of America. To learn more about the AOPA Credit Card from Bank of America, just visit their website linked here.
---